Hello,
I am doing a unit as I do each year with my kindergarten and grade 2 Sunday School Classes. I was looking up Tzedakah projects and saw you send boxes to the children. I was interested in what I would need to do to get some tzedakah boxes to my children. Thank you for your help and kindness.
I read your site and think you are doing such great things for Jewish children. Helping them learn to do a mitzvah and give tzedakah early on is what will make this world a better place. I am so proud to be able to help you through my kids to be able to better this world.

Framingham, Massachusetts.
--------------------------------------------------------------------------------------
Dear Robert and Jayne,
Thank you for your generous donation of the tzedakah boxes. We are thrilled to be distributing them to the ELC students for Rosh Hashana to inspire them to follow your example and give generously.
Shana tova u'metuka
Rabbi Benji Levy
Dean of Jewish Life & Learning
Moriah College
Sydney, New South Wales
--------------------------------------------------------------------------------------
Dear Robert,
I just wanted to tell you how much the Year 6 students were interested in my talk about my favourite uncle, Imre Gescheit, and the Kidz 4 Tzedakah project you have dedicated in his memory. You could have heard a pin drop in the assembly as they were so interested.
All the pupils received the mini Tzedakah boxes you donated to the school as part of the project. I am certain they now have a much better understanding of the meaning of being kind and charitable to people, just like your father was during his lifetime.
Clairie Gescheit
Year 5 Coordinator
Mount Scopus College, Victoria, Australia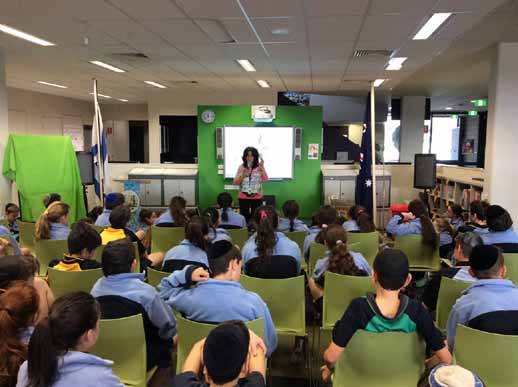 ________________________________________________________________
Dear Robert and Jayne
I wanted to say thanks for the Tzedakah box, which we received at a Shalom Baby Purim party. Our son is 3 1/2, and if we hadn't received the box, I would have thought him too young to be involved. It's such a good idea.
He loves putting the money in each Friday, and reminds us if we forget.

We just made a donation to the Philippines Typhoon appeal

, to "help the boys and girls who don't have any houses or clothes". (We showed him some photos in the paper to try & make it less remote).
________________________________________________________________
Hi Robert & Jayne,
On behalf of Mount Sinai Preschool I would like to say thank you for generously providing mini Tzedakah boxes for each one of our Preschool and Prep Students. The boxes adorned our Seder Demonstration tables last week and have now been taken home by each child. All our Early Childhood Educators also used these boxes to discuss the meaning of 'Tzedakah' with their class. What a marvellous initiative - thank you again!
Kath Boyd
Mount Sinai Preschool Director, Kingsford NSW Australia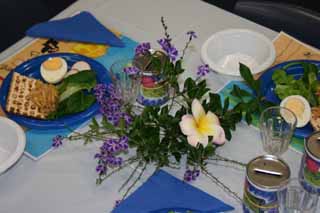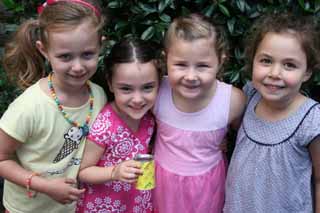 Joeys Lesson (3.5 year olds): We spoke about giving Tzedakah. Each child will be given their own little Tzedakah box to bring home and use so they learn the meaning of kindness and charity. What is Tzedakah? Jake - "We take money and put it the box and then try to buy a toy for children are sick in hospital." Eva - "It's nice." Mia - "It helps people in the hospital who are sick."
Message to the Prep 1 (4 - 5 year olds) Parents: We chatted about the sweet little Tzedakah boxes we got on Friday. We chatted about where the money will come from, who will put it in, who the money will go to. Giving Tzedakah is a great act of Chesed (Kindness).
The children are looking forward to fulfilling this big mitzvah. They may want to choose with you who the money will go to every time the box is full. You can either take the coin to a spot you know, like the guide dog for the blind at the supermarket, or give it to an Organization in Israel or a soup kitchen here, or perhaps buy a toy or clothing and deposit it in a Smith family box. Teaching by instructing, and modelling are great; doing together is the best way to teach Yiddishkeit. :)
Prep 2 (4 - 5 year olds) Daily Diary: We had a meaningful group time discussing the Mitzvah of Tzedakah. We had a chat about how the gift of giving could make someone feel. We conversed as to whether it's a "pick me up" or "put me down". The children seem very excited to receive their individual boxes to fill up, and give to a charity of their choice.
________________________________________________________________
Hi Robert,
I looked up the Kidz 4 Tzedakah website. I have seen these tzedakah boxes but had no idea it had something to do with you. I will work on the Joey Scout program
to include the use of these, and will then get the boxes from you.
Thanks for the idea, and the great things you do so quietly.
Shirley

_________________________________________________________

Hi Robert


Thank you for offering to provide your tzedaka boxes for the 85 children at the Mount Sinai preschool in Sydney. They will be given to them at the demonstation seders before pesach.

Thank you also for this wonderful project. It is such a beautiful idea especially trying to instill the concept of giving to others from a young age.

Thanks again
__________________________________________________________________
Hi Robert,
I wanted to thank you again for giving the Shalom Baby organisation your beautiful tzedakah boxes. They were so well received by all the parents and I hope you receive some positive feedback from them too.
We had a very successful event with over 80 mums with their bubs attend the purim party. See below one of the mums who received a tzedakah box from us put on Facebook…
... This is a wonderful idea ...www.kidz4tzedakah.org. I'm getting my daughter a tzedakah box as part of her birthday present, but in the meantime this is a wonderful introduction for children to the concepts of Chesed & Tzedakah.
___________________________________________________________________
Hi Kidz4tzedakah,
Laura Blum here, program director of a new JCC in Greenwich, Connecticut, USA. I found your wonderful tzedakah image at Google Images (pls see attached), and would love to request permission to use it on our soon-to-launch website, under the "Tzedakah for Kids" program strand.
Kind regards
___________________________________________________________________
I am a Reform tot shabbat teacher of 2, 3, 4, and 5 year olds in the West valley of Phoenix, Arizona. We will make our own Tzedakah boxes. I feel the children have ownership of their box this way. I am interested in what your booklet is all about. Thank you so much for your time.